Water polo is a seven-a-side team sport played in a swimming pool in which the objective is to get the football sized ball into the opponents net. It is a challenging but also highly rewarding sport combining speed, strength, action, teamwork and a high level of fitness, meaning it's a fantastic way to get fit and have fun!
Water polo at Warwick offers not only competition and training at the highest university level, but also a fantastic social team atmosphere for players of all levels of ability. From players competing in the British National League and European semi-professionals who trained in the youth divisions of the world's best clubs to complete novices who never held a water polo ball before joining, we are a diverse group united by our strong bond to our sport and team.
With 3 polo training sessions a week planned by our head coach Robert Smee, as well as access to multiple coached swimming sessions and strength and conditioning workshops we have everything in place for you to develop to your potential and for our team to continue competing at the top division in our area for BUCS.
Despite competing at a high level, beginners represent an integral part of our club with many of our members never having played before university. New players can gain match experience throughout the year through friendlies with other university or local teams, although there is always an opportunity for even complete beginners to earn a place on our 1st teams! Our training sessions are also split into groups of different experience and ability to even allow beginners not interested in competing to train in a relaxed and fun atmosphere.
If you have any questions please contact us through the details on this website or just find us on Facebook (WUFF - University of Warwick Swimming and Water Polo Club) or just drop-by at any training session.
We look forward to seeing you in the pool!
---
" I joined women's waterpolo on a whim and I could not be more thankful for the great friendships I have made here! My advice to incoming freshers is to show up and you will surprise yourself! The great thing about women's waterpolo is all skill levels are welcome and you have the ability to learn so much. I came to the UK not knowing a single person and I am so happy I took the chance to try waterpolo and make Warwick feel like home ❤ "
---
Meet the coach
Rob (Head Coach)
Rob started his watery career as a springboard diver in Cheltenham but after staying late after training to watch a water polo session he was hooked! He joined the team and made his debut at age 13, progressing through the club and through to the GB squads. After a break he decided to come back as a coach and has trained GB's Junior Women's team as they prepared for the 2020+1 Junior European Champs. He now coaches both of our water polo teams with enthusiasm and dedication!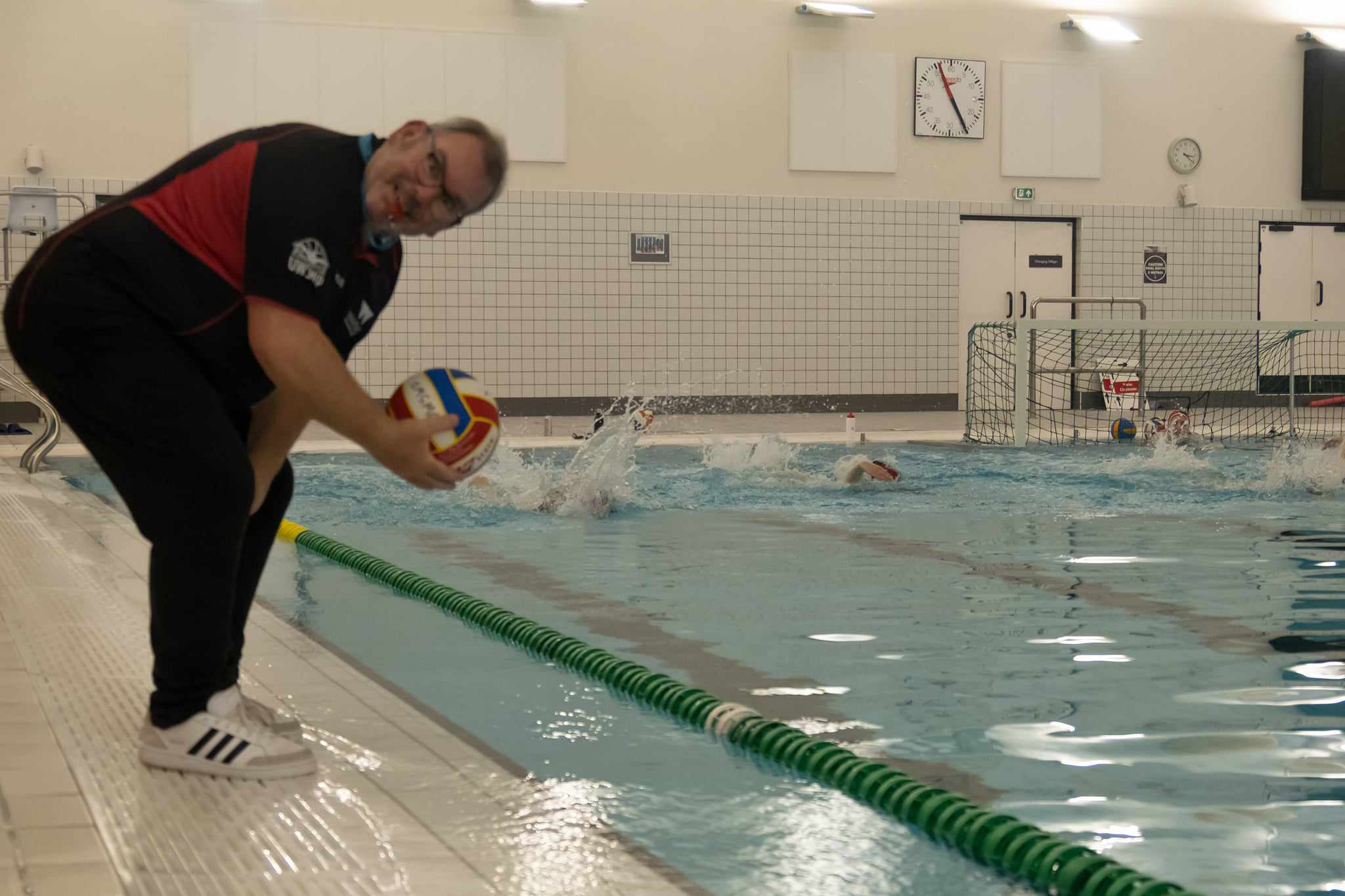 Frequently asked questions
Is there a minimum number of sessions I need to attend each week?

We have no set expectations for attendance—we understand that you are all hard working students and will often have timetable clashes, so cannot make every session. What we do ask is that you attend all sessions that you can and are fit for, and that you try your best at every session.

With our status as performance development sport there is an expectation for our first teams and scholarship athletes to maintain high attendance.
What do I need to bring to sessions?

Everyone must have a bottle of water with them at every session, our training can be extremely strenuous! For people with long hair, you need to have a cap. Suitable water polo attire if you own it, but if not, we will try to source you one to use for matches. Goggles are advisable as we can sometimes have swim sets. (Side note: Do not bring/wear any jewellery during training and matches, and ensure you are nails are short-we run the risk of hurting each other otherwise!).
Who coaches the session?

We have our very own water polo coach called Rob, he is a brand new addition to the team as of 2020! He has coached Team GB's Junior Women's Water Polo team and was a Team GB standard player himself. We look forward to working with him throughout the season. Captains will also be present to coach alongside our coach and will also be leading sessions when the coach is not present.
Which competitions do we enter as a club?

For both men's and women's, we have a BUCS 1st team which will be competing throughout the first and second term. The women's first team also participate in the local Warwickshire league. We also have relaxed game play friendlies against other unis that we can host and participate in so there is lots of opportunity to get match play in!
Do I have to compete?

If you do not want to compete we will not force you. As we have 2 BUCS teams (women's & men's), there is less pressure if you want to slowly learn the pace of the game.
What is the selection procedure for the competitive squads?

This is currently under review but it will be a fluid process. Teams are not set in stone.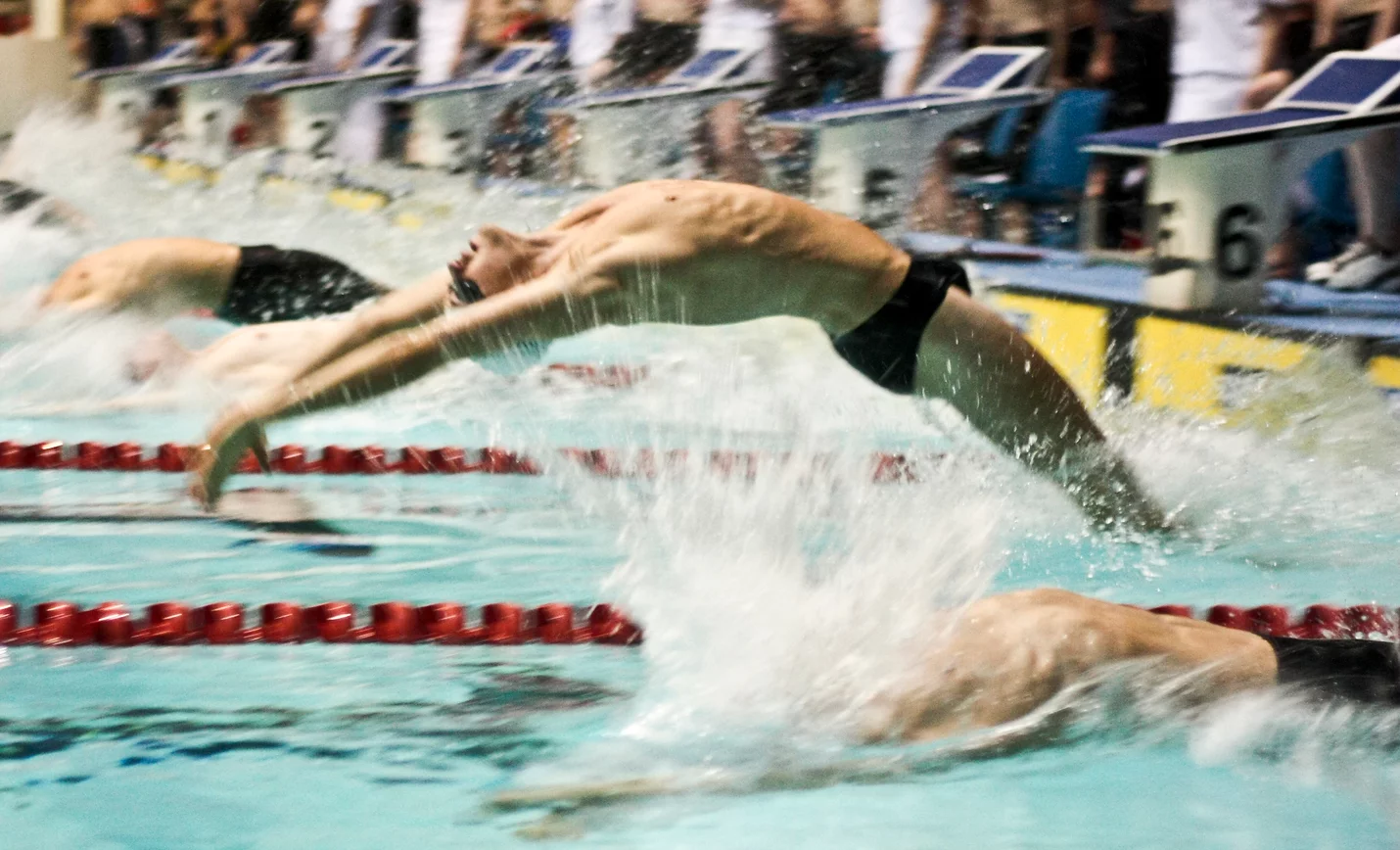 🏊 🤽
Whether you are new to swimming or water polo, or looking to perfect your sport and compete at a high-level, you have come to the right place. Join us and jump in!
Buy Sports Membership