We are diverse
Our diverse program allows us to work with every ability and our goal is for everyone to enjoy their sport. Whether you just want to train for fitness or want to be the next Adam Peaty or Dušan Mandić, our squad structure allows swimmers and water polo players alike to compete at the level they want with the opportunity to move between squads depending on progress. Attendance is always encouraged but is never compulsory. Our aim is to simply create a fun, inclusive environment to work alongside your studies so that everyone can achieve their personal goals in and out of the water!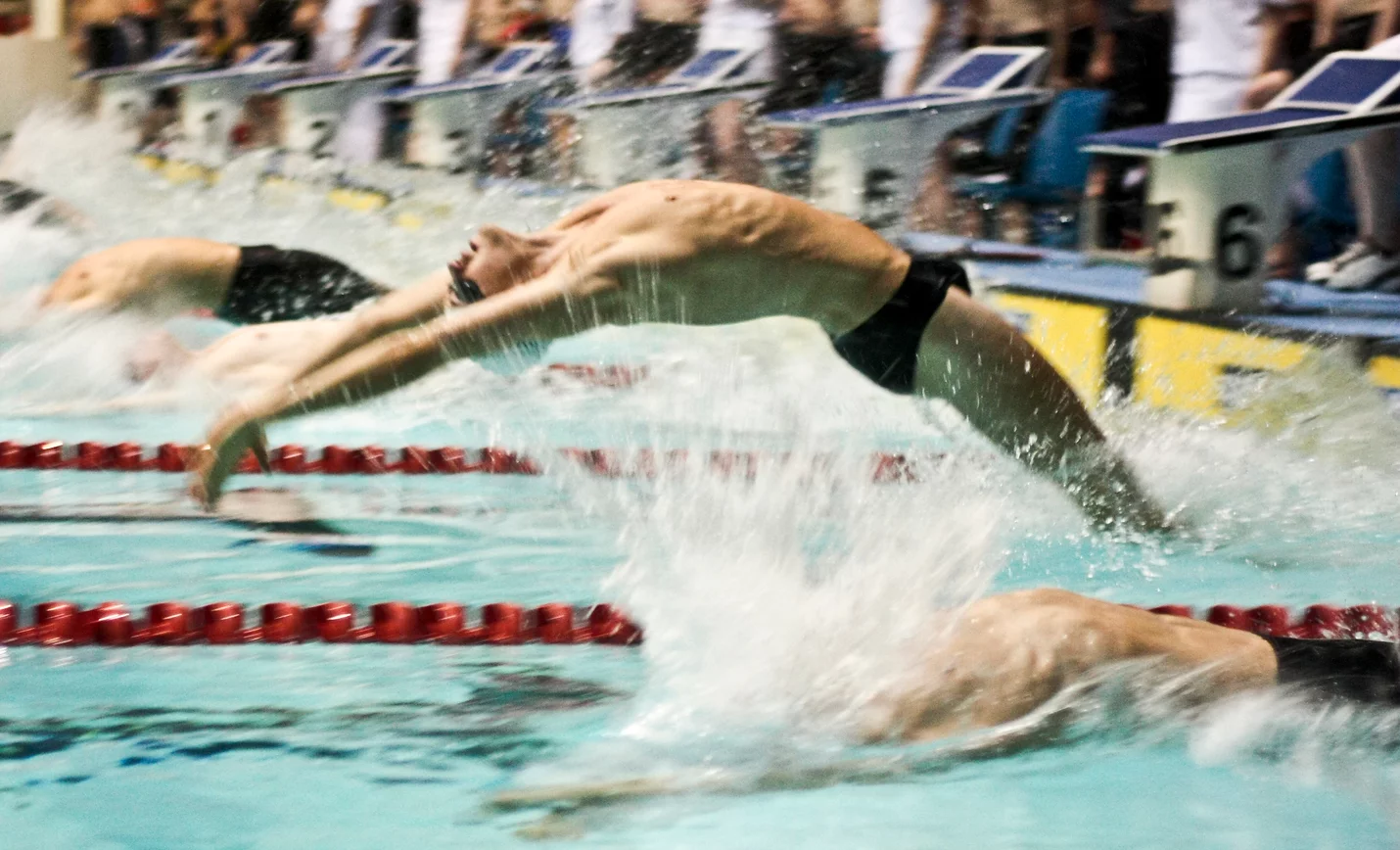 🏊 🤽
Whether you are new to swimming or water polo, or looking to perfect your sport and compete at a high-level, you have come to the right place. Join us and jump in!
Buy Sports Membership
🐟 Development swimming
This squad is for those of you who are just starting out or simply want to improve the basics of your technique. 'Dev squad' gives you the opportunity to train up to 3 times per week, at your own pace. On top of this, and 'Advanced Development' session will be offered, targeting those looking to transition into club swimming. These sessions are coordinated by our Development Officer who works with the coach to maximise your potential and development.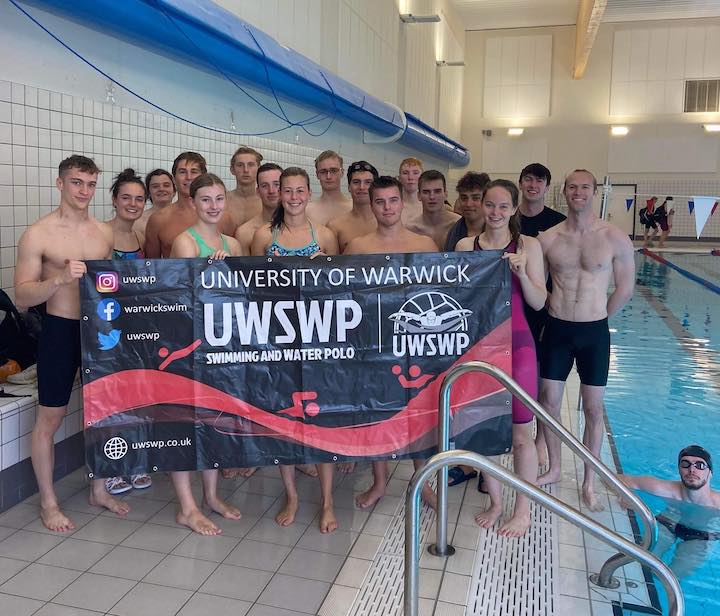 " I like swimming with the development squad, as it is a fun and relaxed environment, in which there is no judgement. Students coaching students means the sessions are pretty chill but can also be challenging and very social. The coaches also help to improve individual strokes and overall swimming technique. "
---
🐬 Club swimming
Club squad gives you an opportunity to train up to 7 times per week. This squad is suited towards swimmers who want to work on their fitness and start to look at racing technique. There is no obligation to compete for club standard swimmers, however UWSWP club enters various open meets throughout the year to give all swimmers the opportunity to compete at a range of levels.
---
🐋 Competitive swimming
The Competitive Squad gives you an opportunity to train up to 9 times a week (including various gym sessions), led by our coach Josh Simpson. Our head coach works with the captains to produce a 10-week training cycle targeting the major university competitions—BUCS Short Course in term 1, BUCS Long Course in term 2, and BUCS Teams in term 3.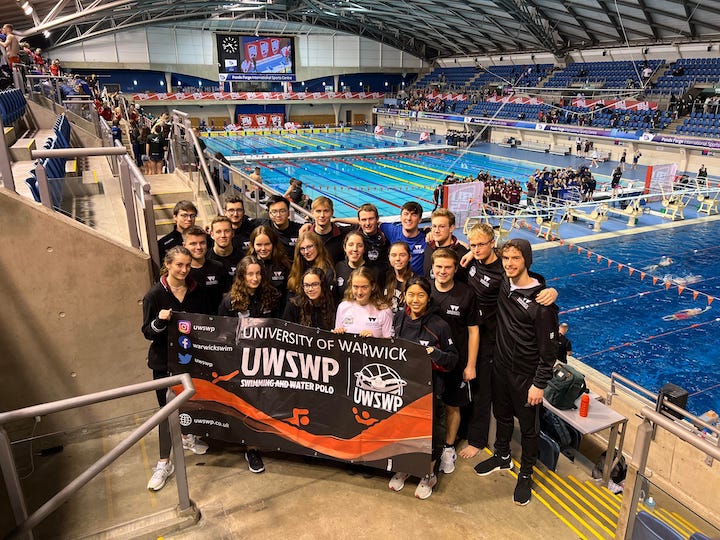 ---
Meet the coaches
Josh Simpson (Head Coach)
Josh is currently a Swimming Coach and Secondary School Teacher based in Leicestershire and is keen to get more hours of coaching on poolside. Josh is looking forward to the opportunity to coach UWSWP and we look forward to working with him throughout the season.
Maddy Grantham (Development Officer)
Heya, I'm Maddy and I am a 2nd year Law student. Quick fact file on me: I have been swimming practically my whole life and have competed at a multiple times at a national level. Development squad is a great alternative to club swimming, especially for swimmers who feel less confident in their abilities or simply want to come along for the social aspect. Joining the development side of the club is a great way to get involved without as much pressure. Dev have 5 training times a week, but it completely up to you what kind of dedication you put into it. We heartily encourage those swimmers with higher competence to try out Club and even Waterpolo. Or you could mix and match! You will find that UWSWP has an amazingly supportive atmosphere and that myself and the other exec/coaches are there only to help and bolster you lot.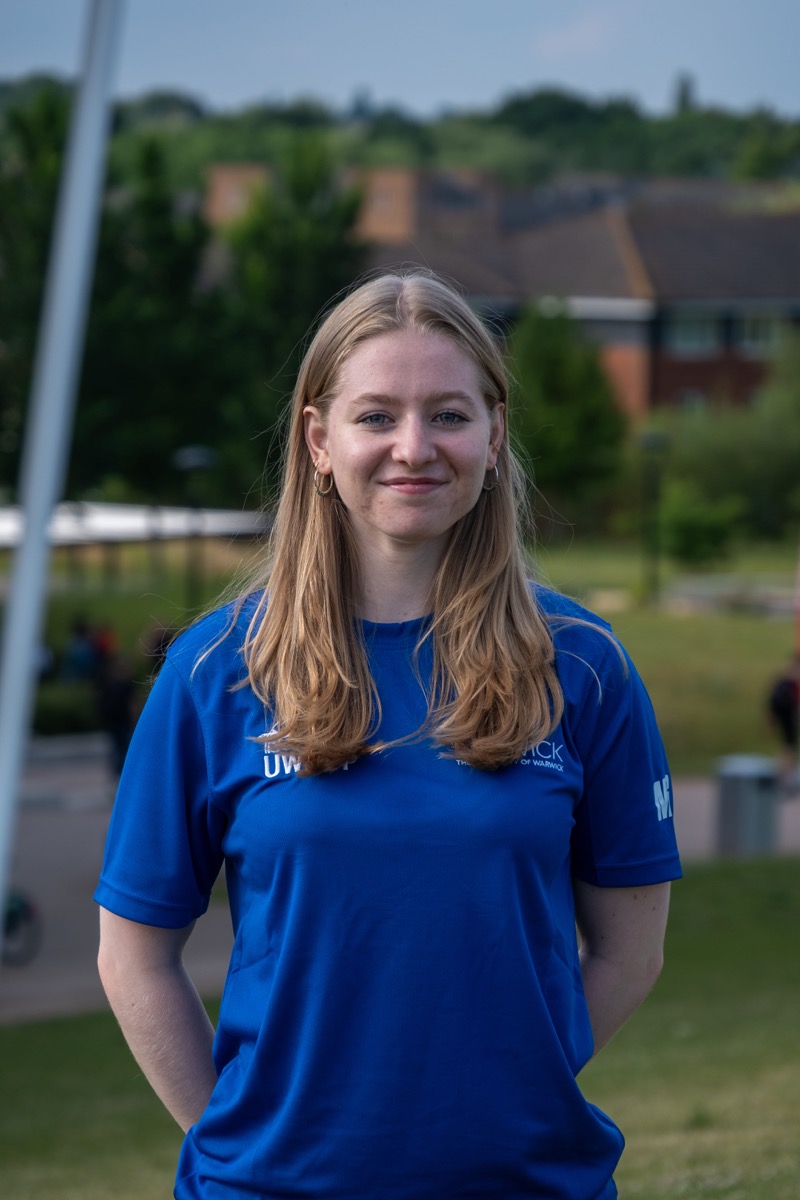 Frequently asked questions
I am not a competitive swimmer. Can I still join your club?

Of course! You can be any level of swimmer to join our club. We have 3 squads: Competitive, Club & Development.

Club is for those who no longer want to compete or have a strong swimming background (can swim for 1.5 hours with regular breaks). The Development Squad has a minimum requirement of being able to swim 2 lengths of Front Crawl, Backstroke, and Breaststroke. You do not have to be able to swim Fly.

If you cannot meet the above criteria, we would also highly recommend the Warwick Sport Learn to Swim Programmes for adults!
When are the taster sessions being held?

Beginning October 3rd 2022, all sessions will be taster sessions for the next 2 weeks.

You must book onto your preferred time by following the instructions in the Instagram post.
Is attendance required?

No, there are no attendance requirements. You turn up to as many or little sessions as you like. We offer the opportunity to see swimming sets in advance once you become a member so you can be flexible with which sessions you think will benefit you.
When does the swim team train?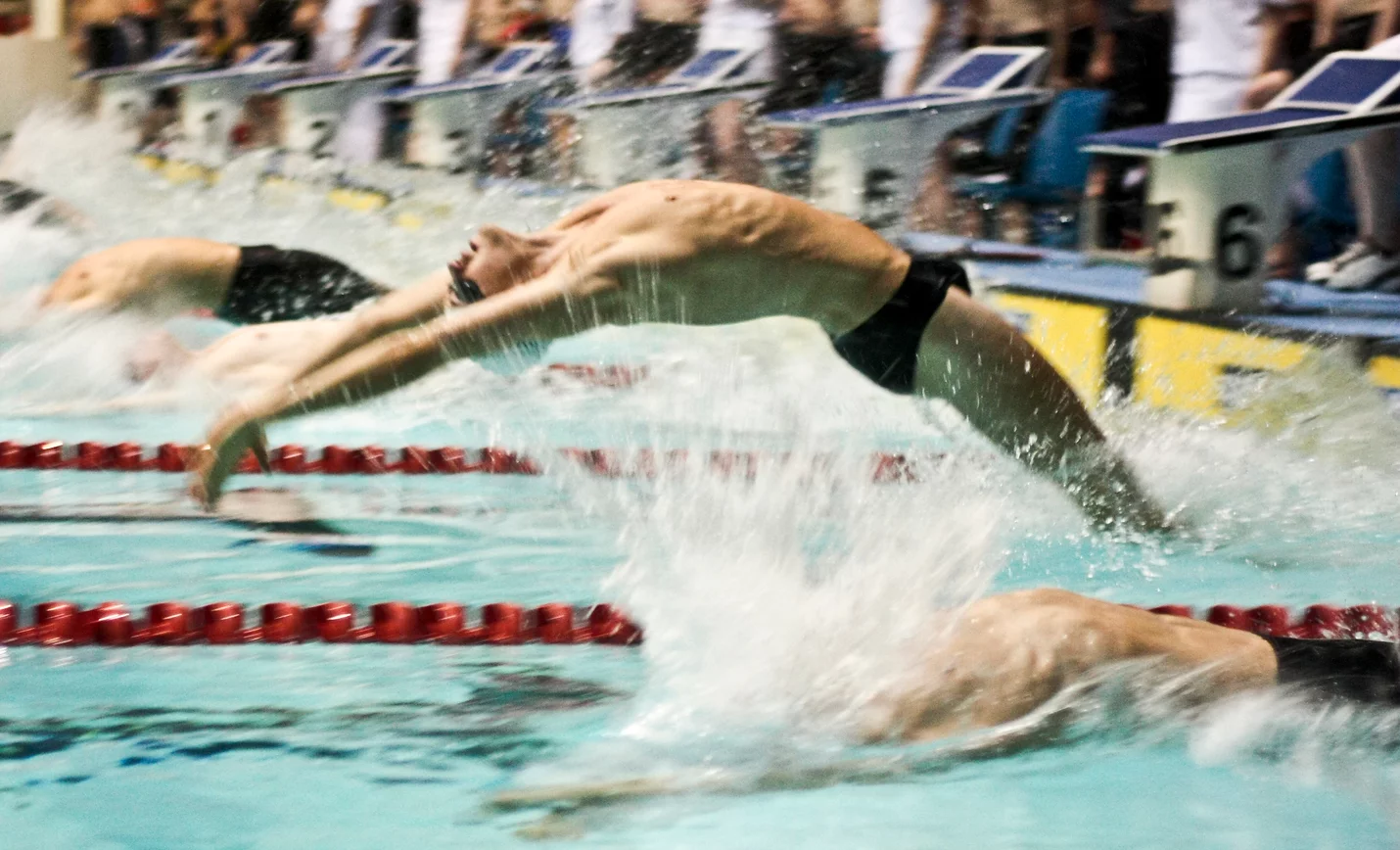 🏊 🤽
Whether you are new to swimming or water polo, or looking to perfect your sport and compete at a high-level, you have come to the right place. Join us and jump in!
Buy Sports Membership